Hôpital Vétérinaire Ste-Rose joins the VCA Canada family as of April 1, 2021.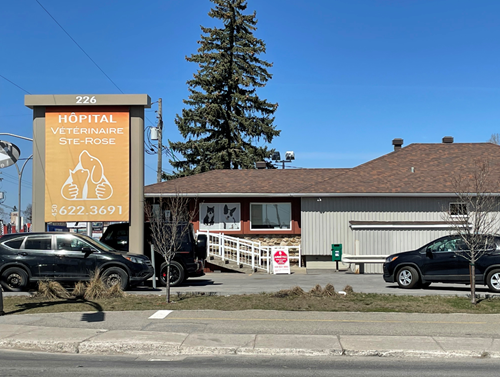 Located in Sainte-Rose, Quebec, Hôpital Vétérinaire Ste-Rose (HVSR) has been providing compassionate care for patients and clients since 1987. Dre. Marie-Claude Labelle and Dr. Christian DesRoches took over ownership of the practice in 2009, and along with their client and patient support team, have continued the hospital's 30-year legacy of providing the best in veterinary care. Dre. Labelle will serve as Medical Director for the practice and Dr. DesRoches will continue to work hand in hand with the team.

Please join us in welcoming the entire Hôpital Vétérinaire Ste-Rose Team to the VCA Canada family!

Hôpital Vétérinaire Ste-Rose
226 Boulevard Curé-Labelle
Laval, QC, H7L 3A1
Phone: 450-497-0246
Fax: 450-622-3693
Website:
veterinaireste-rose.com