Healing Paws Veterinary Care joins to the VCA Canada family of hospitals as of February 1, 2021.
Healing Paws Veterinary Care is a small animal practice located in the vibrant City of Port Moody, BC, east of Vancouver. Founded in 2009 by Dr. Maja Kovacevic, the practice has evolved to become a holistic and conventional medicine leader, winning multiple accolades and awards in the community.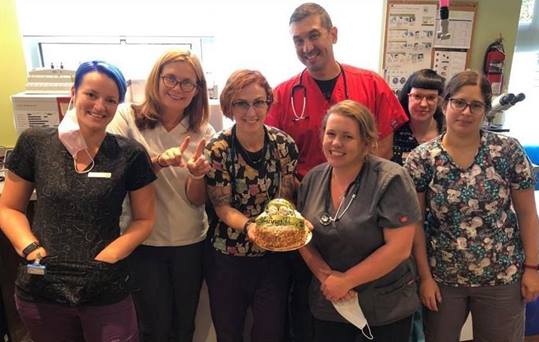 Healing Paws is home to an integrative approach to veterinary medicine whose primary focus is connecting a patient's body, mind, and health back to balance. Dr. Maja is IVAS certified in Veterinary Acupuncture, Traditional Chinese Veterinary Medicine, and Herbal Therapies. The clinic offers a unique flare with a 'feel like home' interior which is a favourite amongst their loyal client base.

Healing Paws' most vital asset is their team, some of which have been with the practice from its conception. Practicing high standard veterinary medicine while having fun in a supportive, compassionate environment is Healing Paws in essence.

Please join us in welcoming the entire Healing Paws Veterinary Care Team to the VCA Canada family!
Healing Paws Veterinary Care
102-101 Klahanie Drive
Port Moody, BC V3H 0C3
Phone: 604- 461-7297
Fax: 604-461-7207