District Animal Hospital & Urgent Care joins the VCA Canada family as of July 5, 2021.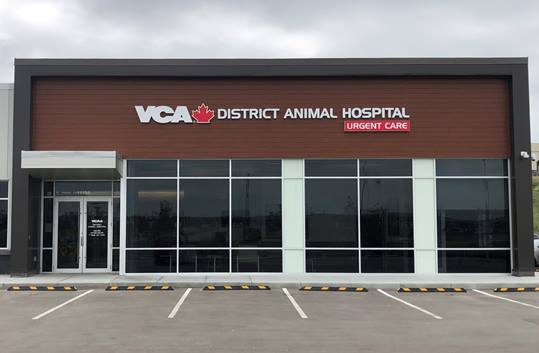 VCA Canada District Animal Hospital & Urgent Care is Calgary's newest veterinary care facility. Conveniently located near Deerfoot Trail and Country Hills Boulevard in north Calgary, the hospital provides both wellness and urgent care seven days a week.
The brand new, purpose-built, 10,000 square foot facility is equipped with complete surgical and digital radiology suites and provides ultrasound, endoscopy, laboratory, and pharmacy services. In addition, the hospital has eight exam rooms, a separate cat-only room, a fenced-off outdoor area, plus two furnished and soundproofed comfort rooms with private exits. The team is excited to have the construction phase behind them and begin caring for the patients and clients in their community.

Please join us in welcoming the entire District Animal Hospital & Urgent Care team to the VCA Canada family!

District Animal Hospital & Urgent Care
11154-11 Street NE
Calgary, AB, T3K 2R5

Phone: 825-252-5671
Website: vcacanada.com/district