Stittsville Small Animal Clinic joins the VCA Canada family as of November 1, 2021.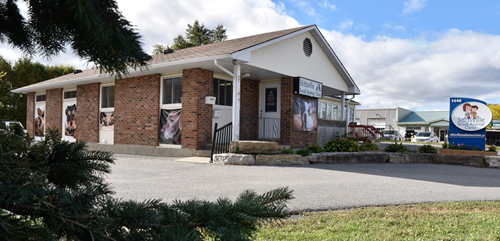 In 1979, Stittsville Small Animal Clinic was the first veterinary hospital to offer care exclusively for companion animals in the Stittsville area. Over the past 40 years, the clinic team has grown, allowing them to provide more services to the community. This growth helped earn Stittsville Small Animal Clinic a reputation as a leader in local veterinary care.

Dr. Erica Gallagher purchased the clinic in May 2016 with a few common goals: to provide the highest standard of medical care to patients and strengthen the human-animal bond by improving the quality of the overall veterinary experience for pets and their families.

As the clinic grows and evolves, their core values of maintaining personal relationships with clients and providing continuity of care for their patients remain a top priority. They stand by their motto: Modern Medicine with a Small Town, Family Feel!

Please join us in welcoming the entire Stittsville Small Animal Clinic team to the VCA Canada family!


Stittsville Small Animal Clinic

1648 Stittsville Main Street
Stittsville, ON
K2S 1A6
Phone: 613-836-5040
Fax: 613-836-8252