Milk Thistle or Silymarin
What is milk thistle?
Milk thistle is an herbal remedy that has been used for around 2000 years in the treatment of various health concerns. The Latin name for milk thistle is Silybum marianum. The active ingredient of milk thistle is a flavinoid called silymarin that is found in the seeds. Most herbal preparations contain extracts that are derived from crushed seeds and are standardized to contain a specific concentration of silymarin.
Scientific studies of milk thistle suggest that silymarin has strong antioxidant and anti-inflammatory actions, that it has detoxifying actions, and that it promotes cellular repair and regeneration. Literature reviews of clinical studies using silymarin appear to show mixed results of its effectiveness; however, when the studies are reviewed critically it appears that the therapeutic effects of silymarin are related to the dosage.
What conditions are treated with milk thistle?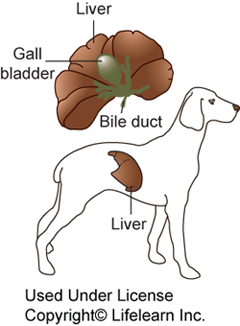 In people, milk thistle has a long history of use in the treatment of liver problems, particularly to treat chronic hepatitis, liver cirrhosis, toxin-induced liver damage and gall bladder disorders. In addition to its antioxidant and anti-inflammatory properties, it stimulates the flow of bile from the gall bladder, which has led to some herbalists recommending it for treatment of some bowel disorders. Historically, it has been successfully used as an emergency antidote to mushroom poisoning - if given within 24 hours, it significantly reduces the risk of liver damage and death.
Other research suggests that milk thistle promotes kidney function in patients with kidney damage due to diabetes, that it may protect the kidneys from the toxic effects of certain drugs and from radiation injury, and that it may reduce insulin resistance in certain cases of adult onset diabetes.
Some laboratory studies also suggest that milk thistle extracts may have anti-cancer effects by slowing the growth of certain cancer cells. In the laboratory, the active substances in milk thistle affects certain cancer cells by preventing the cells from dividing, by shortening their lifespan, and/or by reducing the blood supply to the tumor. Other laboratory studies suggest that the active ingredients may enhance the activity of some chemotherapy drugs. Research is ongoing regarding the role of silymarin in cancer treatment, and you should consult your veterinarian regarding its use before giving it to your pet.
Why recommend the use of milk thistle in my pet?
Both traditional herbal uses and experimental research support the use of milk thistle in the treatment of liver disorders as outlined above. It may also be of benefit in the treatment of insulin-resistant diabetes mellitus, and in the treatment of inflammatory conditions of other internal organs. Finally, it may be recommended as part of the treatment protocol for certain cancers.
How much experience is there with the use of milk thistle in pets?
Veterinary herbalists and holistic practitioners have recommended the use of milk thistle in dogs and cats for many years. In recent years, its use in the treatment of liver disorders has become more commonplace with mainstream veterinary practitioners.
How safe is milk thistle?
Milk thistle appears to be a safe and well-tolerated herb for animals. Side effects are usually mild and often involve the gastrointestinal tract, such as loose stools or mild digestive upsets.
Milk thistle is not recommended for use in humans during pregnancy, and this same precaution should be observed in animals.
Where do I obtain milk thistle and do I need a prescription?
Milk thistle is available as an extract or tincture. Pet owners are cautioned against buying supplements without knowledge of the manufacturer, as supplements are not highly regulated and some supplements may not contain the labeled amount of ingredients. Your veterinarian may have preferred brands of supplements that he or she will recommend. A prescription is not needed for milk thistle.