Long-time VCA leader promoted to strengthen delivery of hometown care and help Associates thrive across the network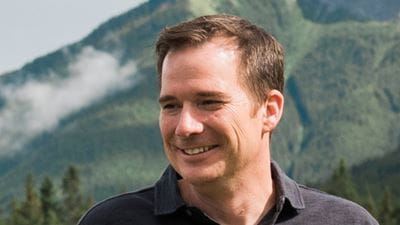 LOS ANGELES – VCA Animal Hospitals, a part of Mars Veterinary Health, announced today it has appointed Aaron Frazier to Chief Operating Officer (COO), promoting him from his most recent role as General Manager (GM) for VCA Canada.
Aaron is deeply committed to VCA's people, taking great care to know the experiences of our Associates and clients, and supporting our teams to deliver world-class medicine. In this role, Aaron reports to Todd Lavender, DVM, President of VCA Animal Hospitals and continues to be a part of the Senior Leadership Team. As COO, Aaron maintains responsibility for VCA Canada and leads VCA's U.S. Operations, which include the West, Central and Eastern Divisions, Urgent Care and Innovation.
"VCA is proud to have Aaron as our new COO, and I am grateful to have his support as a proven VCA leader who embodies our values and understands our industry and business," said Dr. Todd Lavender. "His curiosity and authenticity are hallmarks of his leadership. With Aaron's background in operations management and client experience, I am confident Aaron will help us expand access to care for our clients and strengthen the network where Associates can thrive."
Aaron joined VCA in 2007 as a Regional Operations Director and has held different roles in Operations and Client Experience, Wellness and Knowledge & Learning. Aaron relocated to Canada in 2019, serving initially as COO and then as GM for Canada. Prior to VCA, Aaron was with Hill's Pet Nutrition for eight years.
"I'm incredibly honored and grateful to have this opportunity to help lead VCA forward," said Aaron. "We are lucky enough to work in the best field there is – veterinary medicine." Aaron added: "Our teams can feel confident that I'll keep learning about what makes Canada so special and sharing that across our network. It is our Associates' dedication that will keep inspiring me every day to have a positive impact and do everything I can to support each one of our teams."