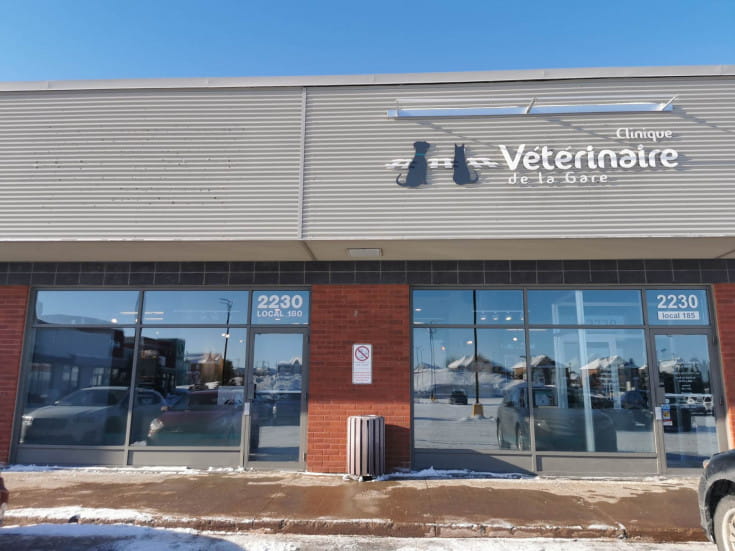 From classmates to business partners, Drs. Dominique Rodrigue and Katine Purcell opened the Clinique Veterinaire de la Gare in February 2017.

Using their foundations of quality, professional and personalized pet health, the hospital underwent a one-year development period. During this process, the team located in Saint Basile-le-Grand was there every step of the way to ensure it was built to give the best possible care to the community and their greatest companions.

Currently, the team boasts approximately twenty dedicated veterinary professionals, coupled with an expansion in 2022, doubling their area and offering new services for their beloved community.

Please join us in welcoming the entire Clinique Veterinaire de la Gare team to the VCA Canada family!
Clinique Vétérinaire de la Gare
185-2230 Boulevard du millénaire
Basile-le-grand, QC
J3N 1P8

450-690-1788
veterinairedelagare.ca