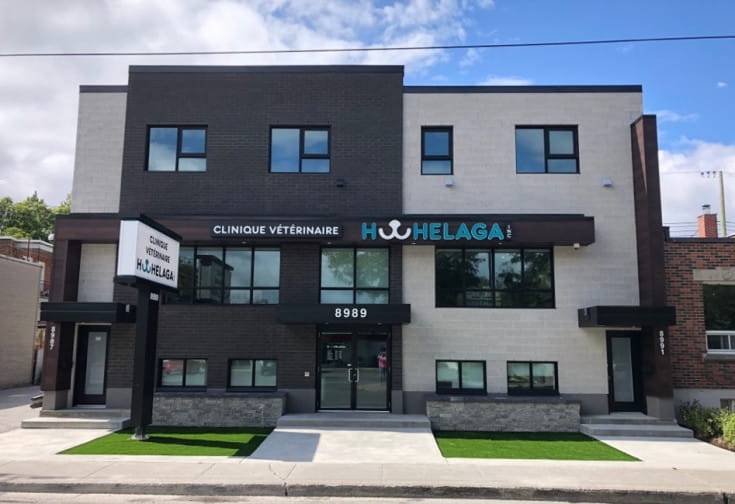 We are proud to announce that the Clinique Vétérinaire Hochelaga is now part of the Vet et Nous family of animal hospitals!

The clinic was originally founded 40 years ago by Dr. Laliberté and Dr. Laporte. Once she graduated in 1996, Dr. Richer joined the duo. Dedicated to her craft, Dr. Richer has been the sole owner for over 10 years. She is pleased to be surrounded by her fabulous, loyal, and committed team.

In 2018, as their client base grew, the team made the decision to expand their efforts into a space that could serve their community to the best of their abilities. Their new location boasts a spacious building coupled with modern medicine.

By joining forces with the Vet et Nous family, they are confident their clinic will be given the opportunity for further growth. They look forward to working with their new team members, providing a unique level of skill, service, and innovative ideas.

Thank you to everyone who made this possible – we can't wait to see what the future has in store!

Please join us in welcoming the entire Clinique Vétérinaire Hochelaga team to the VCA family!
Clinique Vétérinaire Hochelaga inc.
8989 Rue Hochelaga
Montréal, QC
1H1L 2N6
514-352-6263
Website