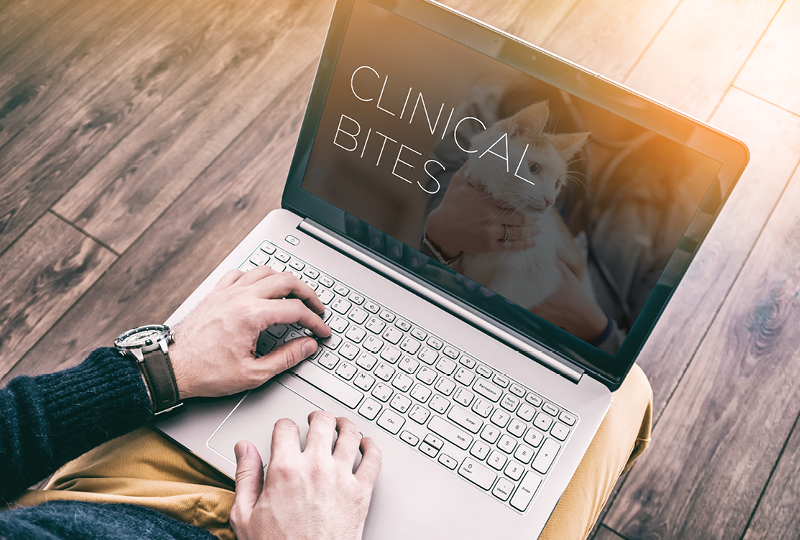 Clinical Bites
Clinical Bites is a monthly continuing education seminar hosted by VCA Canada Western Veterinary Specialists and Emergency Centre featuring specialists from our hospital and the Calgary area. It is presented free to local referring veterinarians. Seminars are ABVMA approved for continuing education credit. It affords a unique opportunity to learn about current topics that are relevant to veterinary practice from the local specialists.
Clinical Bites returns in 2021 with our new virtual format.
Clinical Bites August Virtual Webinar
My patient looks like a ghost! Is it IMHA?
Thursday, August 19, 2021
Date:Thursday, August 19, 2021
Time: 7:00pm
Location: Microsoft Teams Meeting

SESSION DETAILS:
My patient looks like a ghost! Is it IMHA?
Presented by Amélie Paré, Veterinarian DMV, IPSAV

SYNOPSIS:
This session will go over the diagnostic process and treatment of IMHA, including the long-term management of the disease. The recent consensus statement will be summarized and updates from the ACVIM Forum will be discussed.

MORE INFO:
RSVP by August 18, 2021

CE CREDITS:
Approved for 1 hour ABVMA CE credits